You couldn't get any more West Australian without being passionate about footy, and with the 2017 WAFL and AFL seasons upon us, you could say footy fever is well and truly setting in here at the pub.
Never fear, there's no need to miss the game when you are out and about – we offer the best of both worlds with screens conveniently positioned by the bar! View our full sports schedule and organise a few of the crew to come down. Why not book our Guildford Gathering pack? Perfect for groups with a reserved space right in front of the screen!
We're also fortunate to be a stone's throw away from Steel Blue Oval which is home to the Swan Districts Football Club, whom have a long running history dating back to 1932. The Swannies kicked off their season with a home game win on the 18th March and because they are good friends or ours, it only made sense to team up, so we're now proud sponsors of the black and whites.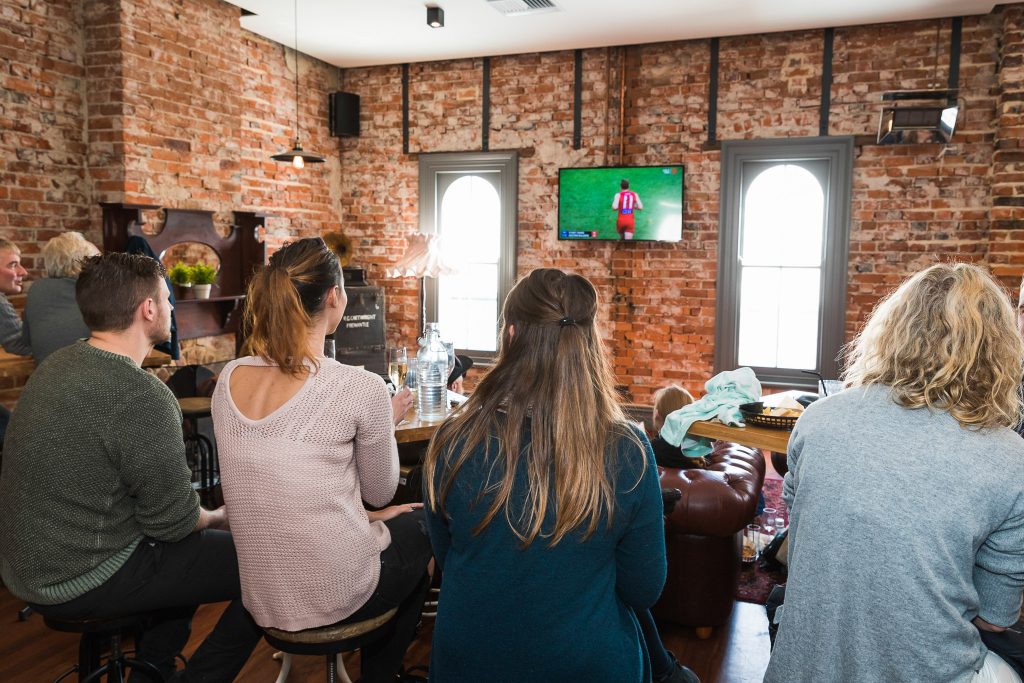 The Swan Districts Women's Team are a valuable part of the Swan District Football Club, celebrating their 8th year since they first merged Southern Thunder to Swan Districts. The team is continuing to grow and evolve, and is now considered a highly respected club in the WAWFL. The Swan Districts Women's Team is home to five drafted AFL Women Footballers including Kara Donnellan who is Captain for both Swan Districts and the inaugural Women's Fremantle Dockers team.
As we recognise the hard work the Swan Districts Women's team have undertaken to build on their success and get where they are today, we have nominated them recipient of our Guildford Good Deeds. Join us in supporting the Swannies girls by purchasing an $8 pint from our community keg, and we'll do our part by donating 100% of the proceeds directly to the team.
We hope to see you soon for a few community brews to celebrate this great Australian game.
Local brew for a local cause!