The Guildford Hotel had the pleasure of hosting the wedding reception of Natalie and Liam earlier this year. Natalie has been kind enough to share her experience and the finer details from the day with us here…
The Meeting
Liam and I were introduced through a friend of mine from Bunbury who happened to work with Liam's mum up in the city. The rest is history.
The Proposal
Liam proposed at the Roe Gardens lookout in Kings Park on our 8th anniversary. We were enjoying a picnic for two when Liam pretended to set up for a photo, but actually he'd just set up to film the whole thing… while posing for the "photo" he dropped to one knee! He proposed in Gaelic and English. After saying yes! Liam was so nervous he put the ring on the wrong hand and finger, which he also did on the wedding day! Apparently he was a nervous wreck beforehand and had a lot of little mishaps but got there in the end. It was a great proposal just between the two of us in a beautiful spot we can visit for another picnic anytime.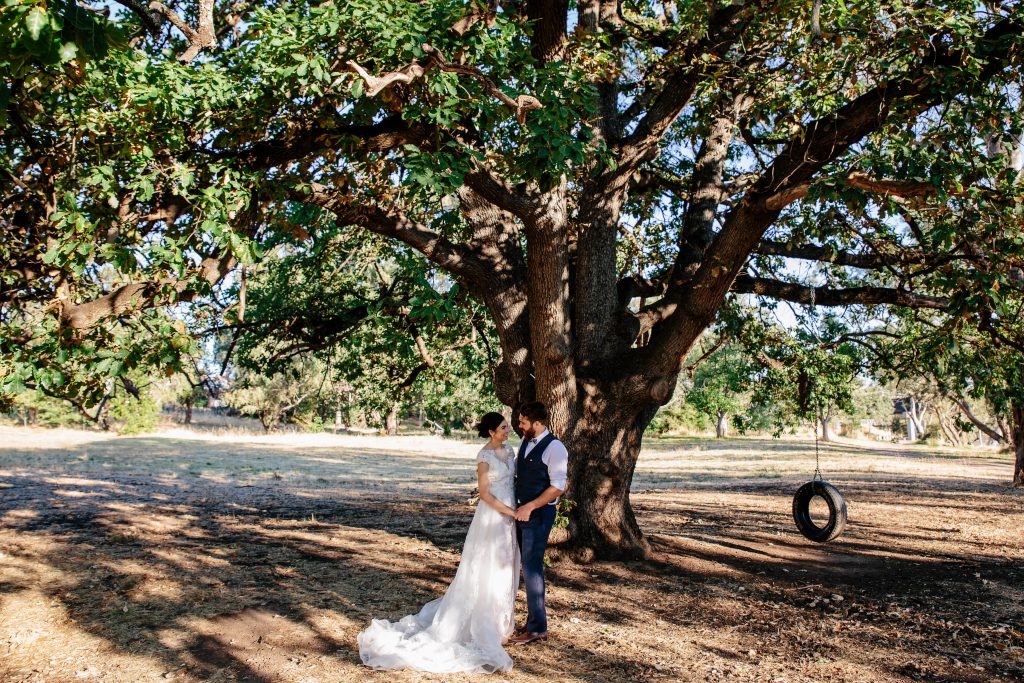 The Ring
On a holiday in Queenstown New Zealand I walked past the window of a jewellery store and saw a ring with pink diamonds, I was in love. Back at home and a few visits from Luc Ferrone of exclusive diamonds we together settled on a loose pear shaped diamond and two round pink diamonds. We had them at home for a while after this so I didn't know when it was going to happen. I had an idea of how I wanted it to be set but Liam and my mum snuck them out of the house and into the hands of Michael Quy in Morley who set them in the most elegant way. When I saw it I was so surprised I can be heard saying "when did you do this?" I love it so much.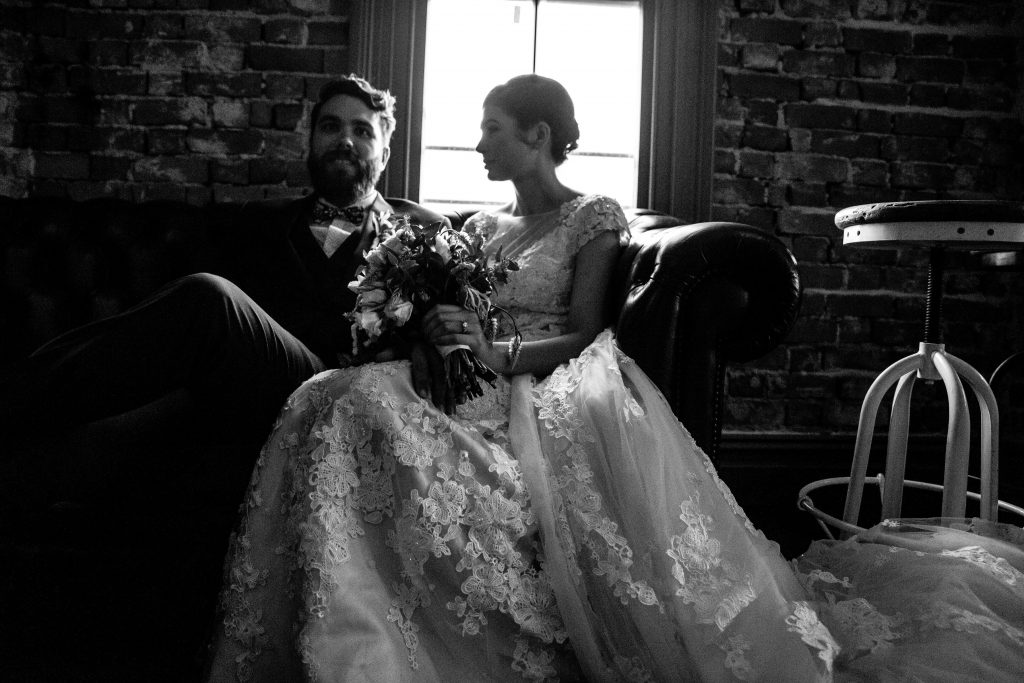 Wedding Venue
The first thing we did following the engagement was set a date. Liam is still at Uni so we had to work around his semesters. For some reason the 3rd February 2017 just stood out to us and we liked the idea of having a small Friday wedding. We did most of our research online through Instagram and blogs etc. The next thing to fall into place was the venue.
When I heard all the media reports of The Guildford Hotel reopening I thought it would be a great wedding venue because it meant something to us since we live locally. As soon as we saw the Vaudeville Room, I knew it was the place we loved, we both loved the industrial look. The wedding menu meant our meal could be more like a big family dinner than the usual formality – we were excited! We're also big fans of the cheeseburger spring rolls – so much so that they got a mention in our vows!
After we knew where the reception was going to be we found our ceremony location after Liam scouted the Mechanics Hall next to the old post office. It was the perfect size and matched our vintage industrial vibe so we booked it with the City of Swan!
The Vaudeville Room at the hotel was just incredible, it's so beautiful it didn't need a great deal of styling! The suspended floral piece created by Rachael from Breidahl Blooms was reused from the ceremony, and the timber arbor was created and styled by friends. Rose from the hotel was so helpful in giving us ideas and tips about how to set up the room and it all worked out so perfectly.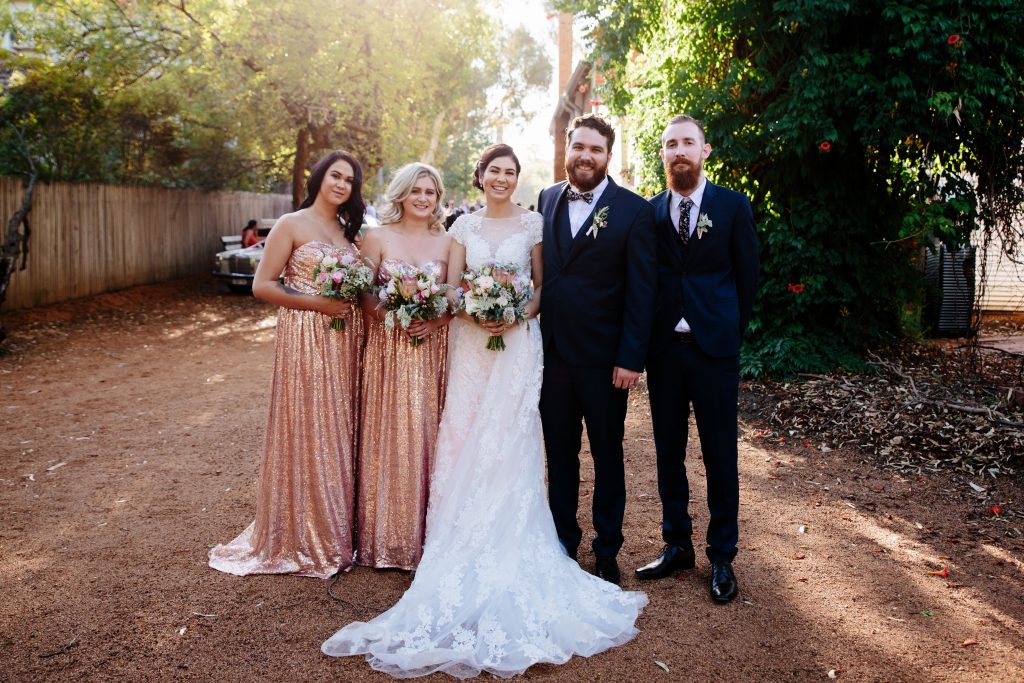 The Cake
Diana from Bites by D created the cake and dessert station, Rachael finished the cake off with blooms.
The First Dance
My aisle song was L'origine Nascosta by Ludovico Einaud my favourite pianist who coincidentally played at the Perth concert hall after our wedding and we got to see him!
For the reception we had a live Irish band the Jarrah Celts who created an amazing vibe! The whole room was singing wonder wall, and the Irish foot stomping dances will forever be imparted in my memory and my grandma – dancing her hardest.
Our first dance song was to Need my girl by The National. We chose it because it's a special song to us we listen to often.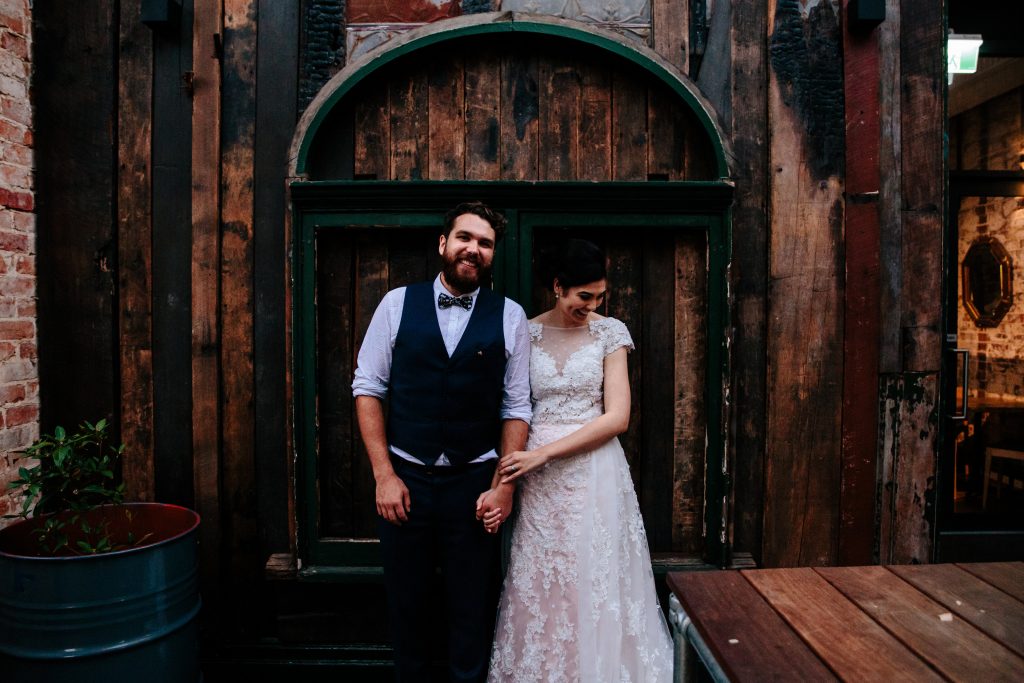 Thanks:
Our family, friends and neighbors! We couldn't have done it without everyone's help from salvage yard trips, dress and suit shopping, arbor construction, styling, vacuuming up the confetti in the hall, wedding cars, photography, being our wizard mc, putting us in an uber at the end of the night and collecting our arbor and decorations the next day! So so lucky to have these people in our lives! Wouldn't have been the same without them x
Tips and tricks:
Trust that you can do things yourself and let others help. Use things that are personal to you as a couple that will make your day personal. Everyone said how our day suited us so perfectly. Let yourself enjoy it because it's over before you know it. Laugh and have fun with it.
Gown: eBay
Shoes: Nine West
Grooms attire: Roger David
Hair: Emmy (friend)
Bridesmaids make up: The Make Up Bar Perth
Bride's make up: Alex Bronwyn makeup artist (Grooms cousin and a wedding gift)
Photography: Ebony – Ben & Ebony Still and Motion & Shannon our neighbour from Industriale
Ceremony: The Guildford Town Mechanics Hall
Cake: Bites by D
Music: The Jarrah Celts – Those jigs!
Flowers: Rachael from Briedahl Blooms did the suspension piece, bouquets, cake florals and buttonholes.
Arbor and tables decorated by friends
Greenery collected by the groom.
Celebrant: Dilhari from Kiss me you fool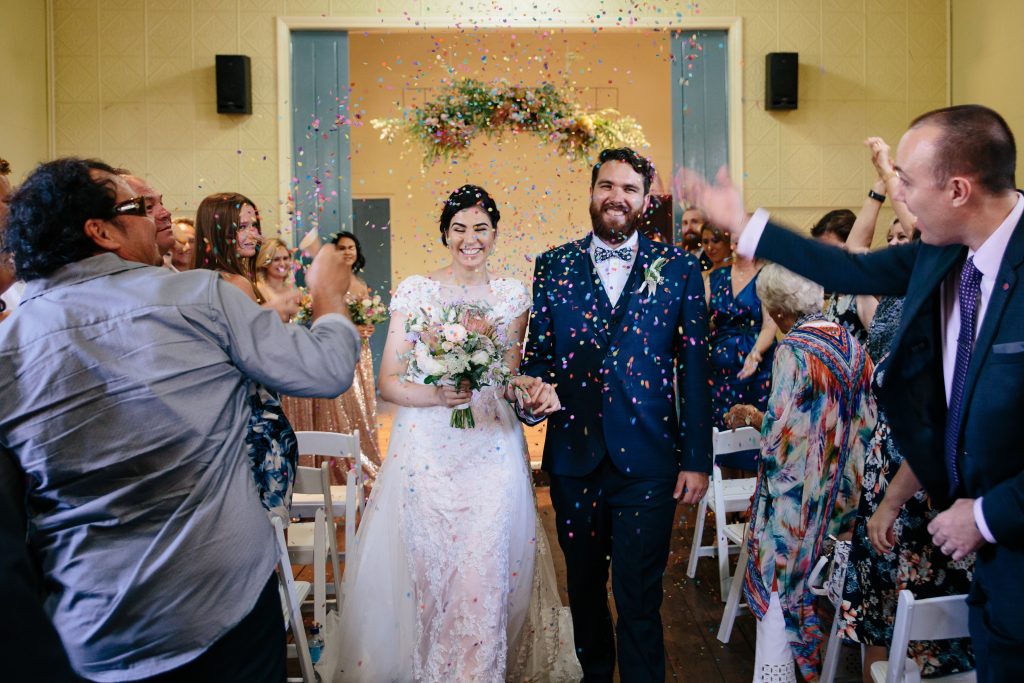 Photography courtesy of Ben & Ebony Still and Motion